Episodes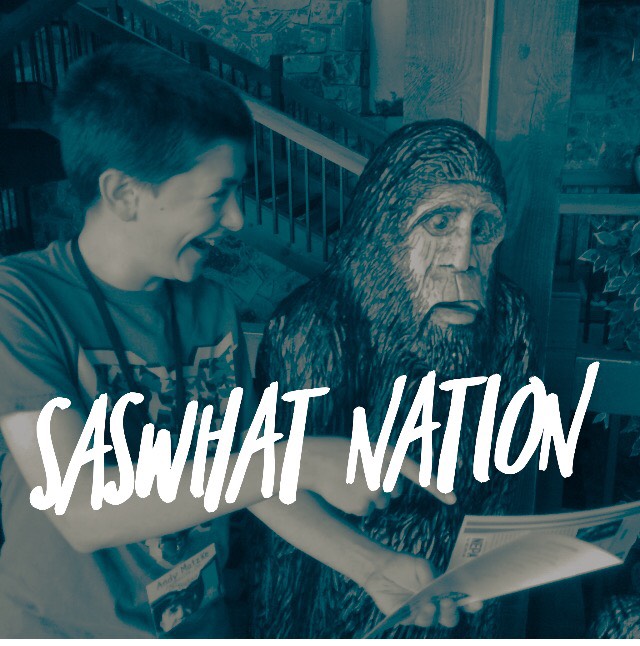 Tuesday Apr 18, 2017
Tuesday Apr 18, 2017
In this freewheeling episode, Mark and Andy present tales from the Grand Canyon State for your listening pleasure! (With it being Dyngus Day and all (Google it), the guys had a full day of fun before sitting down to record.) After discussing the general geography of Arizona and the mystery of place names, they get into the goods: stories of Sasquatch activity in the north-northeast quadrant of the state, with a concentration on the Mogollon Rim. They touch on the work of the late Mitchell Waite and present the full story of Don Davis' encounter with Bigfoot near Tonto Creek. Then there is the "wild man of the rocks" account from 1903; Native American connections; you've just got to listen!
But before all that, they give their impressions of the new Mystery Science Theater 3000 episode, "Cry Wilderness," which is a really, really bad Bigfoot movie, and therefore, a stellar MST3K entry.
COME SEE US July 5 & 6 at the Willoughby Hills (OH) Public Library, 6:00 p.m. both nights! It's our own little Small Town Monsters conference, where the city meets the country. http://welibrary.evanced.info/signup/Calendar
Find us at: https://www.facebook.com/Saswhat   https://twitter.com/saswhatshow 
iTunes and Stitcher too...
A great big "Howdy" to our listeners at WCR 97.1 FM in Wadsworth, OH! Listen Saturdays and Sundays at 7 PM anywhere on the TuneIn app.
Write us at saswhatmail@gmail.com